L. Dijksman Site
WBEC Ridderkerk, Leo Dijksman's long time tournament.

CEGT
Chess Engines Grand Tournament, ratings about chess programs.

Arena
A graphical interface for chess engines and news about computer chess.

ASTRONOMY

A.R.A.R
Amateur astronomers of Ravenna, many astro photos available.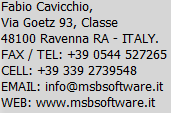 &nbsp



Delfi was a software suite composed of three programs to help your training in chess.


DELFI TRAINER
Delfi Trainer was a chess engine for Fritz, Shredder, Arena and Winboard. The main feature was to emulate an amateur human player, in the range 1000..2300 ELO. The level is independent on the CPU speed. The engine is still available under request, the cost is 19 euro.


"2.5D" CHESS GUI
Chess on a PC monitor? I always considered it a problem. 2D diagrams are fine of course, by the way when I return to the real chessboard i get confused. 3D views are useless for me, the perspective disturbs instead of helping.
This program, based on a "2.5D" chessboard, was used to test positions like combinations, opening lines and endgame studies. It supported the PGN and EPD files.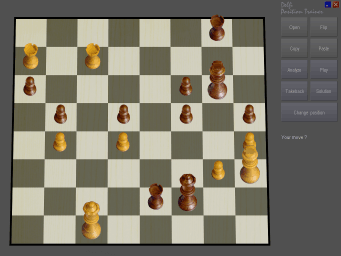 FREE DELFI
To download Delfi for Winboard/UCI (use it within: Fritz, Shredder, Arena or Winboard GUI) click: delfi.zip (750 kb). At easy levels, this version can be set to 1000 ELO, which is very nice for beginners. This version can also be set to 1 or 2 CPUs.

SOURCE CODE
The Delfi source code is available as well. Please read carefully the license agreement. More info.



---
Copyright 2021 MSB software | E-Mail | MSB Home